Add Comment |
Related Links |
TrackBack

Related Content
Optimizing Minecraft on a Notebook Computer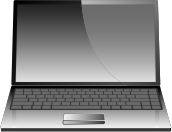 I had reported that "Minecraft Server Runs on a Netbook". But my first generation netbook supported a maximum 2 GB or RAM. That meant I can only allocate 1 GB to Minecraft. I had since then moved the Minecraft server onto a more capable notebook computer. It's the HP Pavilion Entertainment Notebook PC DV7-3160us, which has the AMD Turion(tm) II Ultra Dual-Core Mobile M620 (2.5 GHz) processer and 4 GB of RAM.
With this notebook, I can safely give Minecraft server 2GB of RAM. By doing so, I have effectively reduced the average tick by half compared to running Minecraft server with 1 GB of RAM.
Fido
Sat, 31 Jan 2015 21:59:10 +0300
Add Comment |
Related Links |
TrackBack

Related Content
Did your message disappear? Read the Forums FAQ.
TrackBack only accepted from WebSite-X Suite web sites. Do not submit TrackBacks from other sites.
Send Ping | TrackBack URL | Spam Control
Title: Could not reserve enough space for 2097152KB object heap
Weblog: GearHack
Excerpt: Today, I tried to start up the Minecraft server for my kids. I had already set it all up in a script, which I can just double-click to start. But the Minecraft server didn't start. Instead, I got the following Java error message: Error occurred during initialization of VM Could not reserve enough sp . . .
Tracked: Sat, 31 Jan 2015 22:12:37 +0300
Title: Minecraft Server Minimum Requirements
Weblog: GearHack
Excerpt: Quite a few month back, I reported that I was able to get Minecraft server to run on a AMD Turion(tm) II Ultra Dual-Core Mobile M620 (2.5 GHz) processer and 4 GB of RAM laptop computer (see "Optimizing Minecraft on a Notebook Computer ". Since then, my two kids had taken their world much further and . . .
Tracked: Sat, 09 May 2015 23:37:41 +0400
Spam Control | * indicates required field
Messages, files, and images copyright by respective owners.