Attach |
Edit |
Revisions

Related Content
SimpleTech FS-U25 160 GB Portable Hard Drive Disassembly
This SimpleTech Portable Hard Drive is small and ultra portable. No doubt, it uses a notebook hard drive inside. It has a USB 2.0 interface. It's fish-shaped enclosure wasn't too eye-pleasing at first, but after taking it apart, the external enclosure is actually well made and simple to swap drives.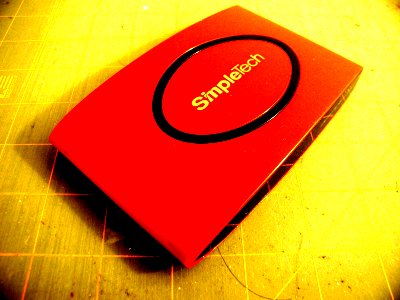 Before taking it apart, you need to be aware that the warranty is void is you mess with the label. SimpleTech printed the text so faintly on the underbelly of the enclosure that I have to use negative reversal on the image for it to show clearly (see photo below).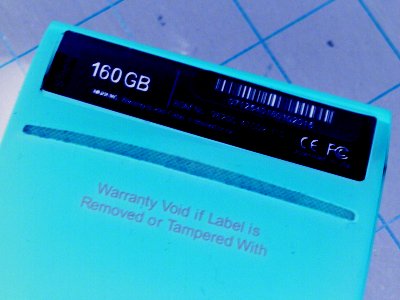 After deciding whether you are willing to void the warranty, find two screw holes under the label. One screw hole is under the hard drive size specification (see photo below).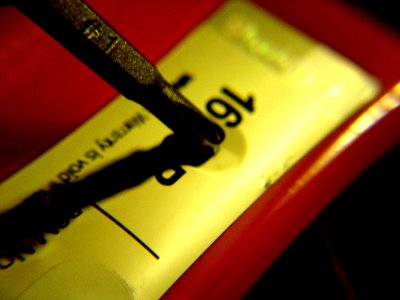 The other screw hole is under the serial number label (see photo below). The #1 mini-Phillips screwdriver is perfect for the screws. Poke the screwdriver through the label to unscrew the enclosure.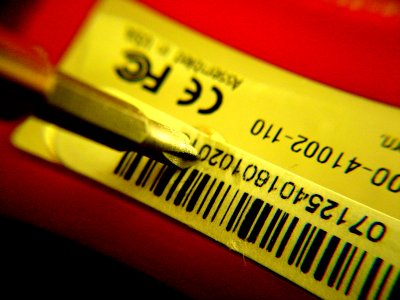 After unscrewing the enclosure pull the enclosure apart (see photo below). You'll find that the hard drive is actually mounted upside-down in the external enclosure. It's a Western Digital Scorpio 160 GB SATA Notebook Hard Drive WD1600BEVS inside the hard drive enclosure.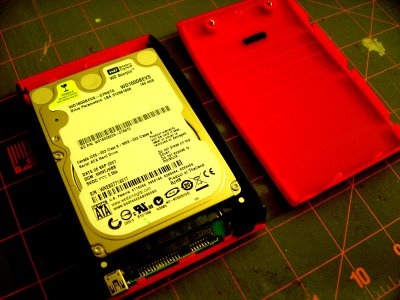 Now, it's time to detach the SATA-to-USB interface board. Remove the hard drive from the enclosure and turn it over. You'll see that the interface board is mounted to the hard drive via two screws (see photo below). Unscrew these two screws.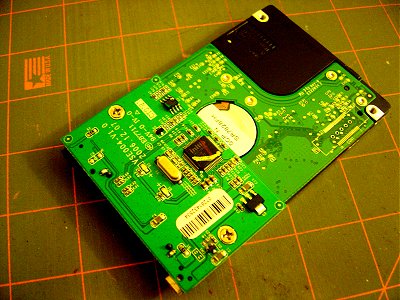 After unscrewing the two screws, you can easily unplug the drive from the interface board (see photo below).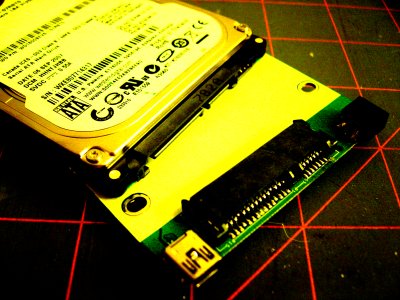 To put a different hard drive in and to put the enclosure back together, just follow the instruction in reverse.
It's that easy to take apart the SimpleTech FS-U25 160 GB Portable Hard Drive. And the enclosure is easy to reassemble. So it's a really useful case for swapping various notebook SATA hard drives.
Related Links
Attach |
Edit |
Revisions

Related Content
Attachments