Attach |

Edit |

Revisions


Related Content
Seagate Expansion External Drive Disassembly
This article is about the first generation Seagate Expansion External Drive. For the second generation, see this article: "Seagate Expansion Desktop Drive Disassembly".
The Seagate Expansion External Hard Drive has a really sleek case. It looks great but takes up a bit more room than other external hard drives on the market. Unfortunately, it's neat shape doesn't really allow for vertical placement.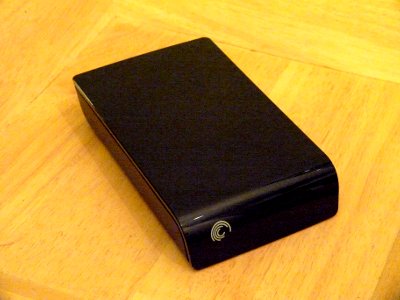 On the back of the hard drive enclosure is a power port, an USB port, and a lock port.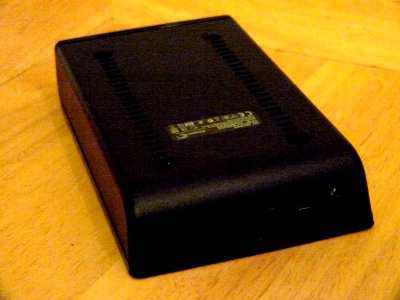 There are no screws anywhere on the case. They are not under any rubber feet, nor are they under the label. Instead, the case is snapped together with locking tabs.
Use a small flat-head screwdriver to pry between the seams on the bottom of the drive. Because they are locking tabs, you will break off several, if not all, of the tabs to open the case. Apparently Seagate had made this enclosure non-serviceable.
Inside the large plastic enclosure is a smaller metal enclosure. It looks quite armored (see photo below). In fact, if you don't want to deal with the bulky plastic enclosure, you can pull the inner enclosure out and use that instead. You might want to paint it black or some other fancy color for decor.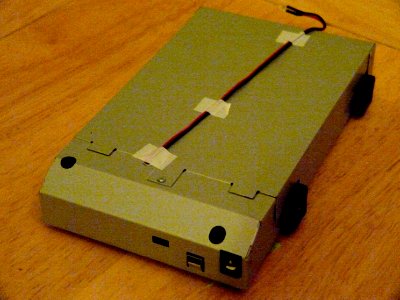 Unscrew a small screw on the metal enclosure. Next, undo the tapes for the LED. Then you can slide the metal panel off to reveal the internal hard drive.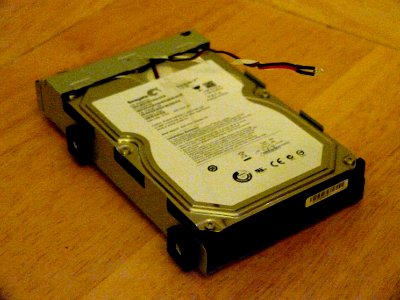 The 1.5TB 3.5" internal hard drive is a Seagate Barracuda LP ST31500541AS. It is only 5900 RPM and isn't useful for video streaming as I had originally intended. So I swapped the drive out with a 7200 RPM version.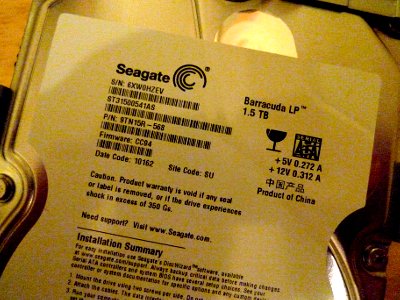 In order to pull the hard drive out of the metal enclosure, you have to unscrew the four rubble padding along the two sides. Once you slide the drive you, you will see the SATA to USB adapter. It is mounted to the metal enclosure.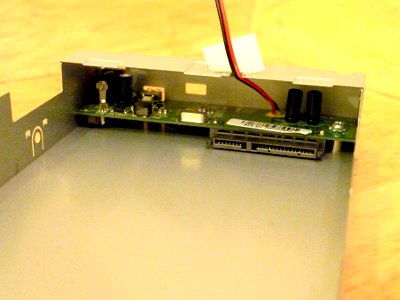 Is the Internal Hard Drive Replaceable?
The question is whether it's possible to replace the drive inside the case with another SATA drive. We might want to do this when the 1.5TB drive eventually fails. Or maybe we simply want to use the 1.5TB drive somewhere else and swap a different SATA drive into this case.
The answer is yes. I have swapped a 7200 RPM Western Digital SATA drive into it. And it works just fine.
Does the Internal Hard Drive Work Without the Case?
After pulling the 1.5TB hard drive out of the case, I was able to use it with an USB adapter. So the internal hard drive works fine as a normal hard drive.
Related Links

Attach |

Edit |

Revisions


Related Content
Attachments