Attach |

Edit |

Revisions


Related Content
DeWALT 18-Volt Power Tools Battery Conversion Guide
Looking for a DeWALT 18V battery adapter to use other brands' battery packs on your DeWALT 18V power tools? You came to the right place. This page provides recommendation of battery adapters and various methods for you to do just that.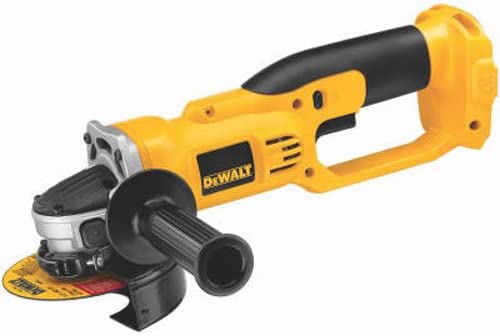 DeWALT 18-Volt XRP battery packs utilize Ni-Cd battery cells. DeWALT actually sells an 18-Volt to 20-Volt MAX Lithium Battery Adapter Kit (see "DeWALT 20-Volt MAX Battery Pack" section below). To understand why you can use a 20v battery pack with its 18v power tool, read the "Notes on Lithium Ion Battery Packs" section in the "Power Tools Battery Conversion Guide page.
Black+Decker 20V MAX Battery Pack
DeWALT 20-Volt MAX Battery Pack
Cross-Reference
There are many battery adapters that converts to the DeWALT 20V MAX power tools. Therefore, with the adapters above, you can make many more brands' batteries work. Take a look at the "DeWALT 20-Volt MAX Power Tools Battery Conversion Guide" page to see many more options.
Porter Cable 20V Battery Pack
Ryobi ONE+ 18V Battery Pack
As of this writing, there is no battery adapter that converts Ryobi ONE+ 18V battery pack to DeWALT 18V power tool. But if you have some electrical skills, you can build a combination that would do the trick. See the combination below.
DeWALT 18-Volt to 20-Volt Adapter - Amazon User Reviews
The DIY adapter above is a do-it-yourself adapter, so you will need to provide the circuitry to make it work. Luckily, you don't have to provide the over-discharge protection circuitry, because it has been reported (here and here) that the Ryobi ONE+ batteries do have built-in over discharge protection. Therefore, it should be safe to use Ryobi ONE+ batteries with adapter(s) on DeWALT 18V power tools. But you might consider disassembly your Ryobi ONE+ battery to ensure that there is an over discharge protection circuit.

Attach |

Edit |

Revisions


Related Content
Attachments