Add Comment |

Related Links |

TrackBack


Related Content
Amazon Echo Doesn't Respond to Star Trek's "Computer"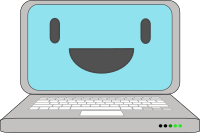 Ever since Amazon's Echo came out, I've been explaining that it is Star Trek's "Computer" for your home. After watching Star Trek for years as a teenager, I've always dreamed of having a Star Trek computer that listens and responds to your command. I have never dreamed that it would come in my lifetime. But it has and for $179, you can put Amazon Echo, a Star Trek like computer, in your home.
But as nice as Amazon Echo is and does, it comes short on one thing. You can only activate Amazon Echo with the name, "Amazon" or "Alexa". You can't activate it using the word "Computer". That will surely disappoint hardcore Star Trek fans. I'm not even a Star Trek and I'm already sourly disappointed. I've been waiting years to say the word "Computer". And Amazon has turned its back on it.
As much as I like the name, "Alexa", it's definitely not for everyone. What if you have a family member named "Alexa"? Then you are down to the default "Amazon". Amazon is already a huge part of our lives; we just don't need our computers to be named after it as well.
Mel
Tue, 30 Jun 2015 00:14:41 +0400

Add Comment |

Related Links |

TrackBack


Related Content
Did your message disappear? Read the Forums FAQ.
Spam Control | * indicates required field
TrackBack only accepted from WebSite-X Suite web sites. Do not submit TrackBacks from other sites.
Send Ping | TrackBack URL | Spam Control
No TrackBacks yet. TrackBack can be used to link this thread to your weblog, or link your weblog to this thread. In addition, TrackBack can be used as a form of remote commenting. Rather than posting the comment directly on this thread, you can posts it on your own weblog. Then have your weblog sends a TrackBack ping to the TrackBack URL, so that your post would show up here.
Messages, files, and images copyright by respective owners.