Add Comment |
Related Links |
TrackBack

Related Content
Minecraft is Extremely Resource Intensive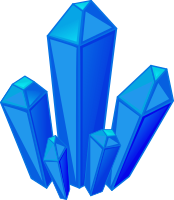 I learned about Minecraft for the first time this weekend, after finding out that my toddler became interested in it from friends at school. So I proceeded to install the demo to give it a go, and finally purchased three copies for us to play.
I have played a lot of different games in the past that required a lot of resources--Battlefield 4, PlanetSide, etc.--but it feels like Minecraft is the biggest hog. In other games, I can alt-tab out of the game and the computer will still be responsive. In Minecraft, even when the game is paused in single player mode, the Intel Turbo Boost indicator still shows CPU maxed out. Firefox and other applications become sluggish. It has slowed to the point that I want to put a tablet next to me to do Minecraft research, rather than tabbing out.
In some cases, the CPU is still pegged at max after exiting Minecraft. The culprit is an Adobe Flash process that has to be killed. I don't know how Minecraft is associated to Adobe Flash, but it gets started after I start Minecraft client.
If anyone know how to decrease Minecraft resource needs or to optimize it, please speak up. I'd love to hear your Minecraft tips.
Fido
Tue, 09 Dec 2014 02:56:50 +0300
Add Comment |
Related Links |
TrackBack

Related Content
Did your message disappear? Read the Forums FAQ.
Spam Control | * indicates required field
TrackBack only accepted from WebSite-X Suite web sites. Do not submit TrackBacks from other sites.
Send Ping | TrackBack URL | Spam Control
No TrackBacks yet. TrackBack can be used to link this thread to your weblog, or link your weblog to this thread. In addition, TrackBack can be used as a form of remote commenting. Rather than posting the comment directly on this thread, you can posts it on your own weblog. Then have your weblog sends a TrackBack ping to the TrackBack URL, so that your post would show up here.
Messages, files, and images copyright by respective owners.