Add Comment |
Related Links |
TrackBack

Related Content
Minecraft: How to Fly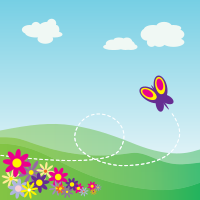 In creative mode of Minecraft, you can fly around, which makes building a lot easier. Without the flying capability, you'd have to build ladders. That's great to simulate real-life in survival or adventure mode. But if you are building in the creative mode, learn to fly!
To fly, double-tap the space bar, you will be levitated. Push space again to ascend. Push the shift key to descend.
If you double-tap the space bar again, your character will drop to the ground. If you lower your character onto the ground, you will also exit fly mode. If you push the space bar too fast, it may be seen as you wanting to exit fly mode. You can hold the space bar down, instead, to ascent multiple heights.
Fido
Tue, 09 Dec 2014 02:26:10 +0300
Add Comment |
Related Links |
TrackBack

Related Content
Did your message disappear? Read the Forums FAQ.
Spam Control | * indicates required field
TrackBack only accepted from WebSite-X Suite web sites. Do not submit TrackBacks from other sites.
Send Ping | TrackBack URL | Spam Control
No TrackBacks yet. TrackBack can be used to link this thread to your weblog, or link your weblog to this thread. In addition, TrackBack can be used as a form of remote commenting. Rather than posting the comment directly on this thread, you can posts it on your own weblog. Then have your weblog sends a TrackBack ping to the TrackBack URL, so that your post would show up here.
Messages, files, and images copyright by respective owners.