Add Comment |
Related Links |
TrackBack

Related Content
Minecraft: Can't Find LAN Server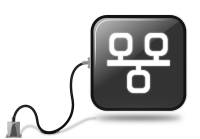 Over the weekend, I've installed three Minecraft clients on three gaming laptops for my family and I. We want to play together in the same world. But whenever we start in multiplayer, the LAN server never shows up on the server list. We tried both "Open to LAN" option and running a dedicated server on a fourth computer.
So we resorted to "Direct Connect", because we know the LAN IP address. But even putting the IP didn't work. Finally, I decided to try the Windows computer name. And surprisingly, that worked; Minecraft was able to find the server and log in.
Let us know if this solution works for you. I would like to share notes on why Minecraft doesn't show the server in the server list and why it can't connect to a IP address.
Fido
Tue, 09 Dec 2014 00:59:43 +0300
Add Comment |
Related Links |
TrackBack

Related Content
Did your message disappear? Read the Forums FAQ.
Spam Control | * indicates required field
TrackBack only accepted from WebSite-X Suite web sites. Do not submit TrackBacks from other sites.
Send Ping | TrackBack URL | Spam Control
No TrackBacks yet. TrackBack can be used to link this thread to your weblog, or link your weblog to this thread. In addition, TrackBack can be used as a form of remote commenting. Rather than posting the comment directly on this thread, you can posts it on your own weblog. Then have your weblog sends a TrackBack ping to the TrackBack URL, so that your post would show up here.
Messages, files, and images copyright by respective owners.