Add Comment |
Related Links |
TrackBack

Related Content
Apple QuickTime Content Guide screws up the movie display window
I just downloaded a free episode of the Gatchaman original video animation (OVA). I've always loved Gatchaman as a child. When we were young, my brother and I watched the entire series of Gatchaman II on TV, except for the last few episodes because we immigrated over to the United States.
The free OVA is distributed in QuickTime format. So I loaded up the free Apple QuickTime Player (version 7.0.3) that is installed on my Windows XP system. At first, I thought the Content Guide (see picture below) that gets automatically loaded is naggy and distracting, but I will soon find out that it's more sinister than that.
Chieh Cheng
Sun, 29 Jan 2006 12:44:25 -0800
After dragging the Gatchman video into the Apple QuickTime player, I noticed that the video started at the end. That's an easy fix; I simply jumped to the beginning of the file with the controls at the bottom of the player. But the player window didn't resize to the video at all (see picture below). No matter if I tried to view the video at half size, normal size, or double size, the video and window will stay at the same aspect ratio. Even dragging the window edges to resize didn't work.
Chieh Cheng
Sun, 29 Jan 2006 12:55:56 -0800
The only fix I found that works is to disable the Content Guide on startup. That's even better in my opinion, because it kills two birds with one stone. To disable the Content Guide, click on the "Edit" menu, click on "Preference", and then click on "Player Preferences…" The QuickTime Player Preferences dialog box will pop-up, as shown in the picture below. Uncheck the "Show Content Guide at startup" checkbox and then click "OK".
Chieh Cheng
Sun, 29 Jan 2006 12:56:30 -0800
Finally quit the player and restart. Now the window is fixed (see picture below).
Attached Image: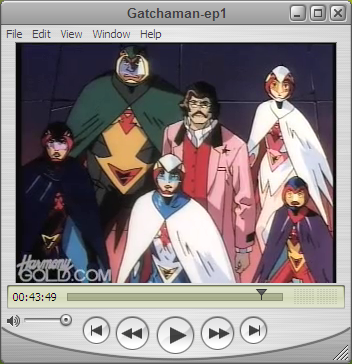 Correctly Resized.png
Chieh Cheng
Sun, 29 Jan 2006 12:56:56 -0800
You have to disable the content guide EVERYTIME you update quicktime, so don't update unless you really need to.
I have yet to find a fix...
Mornsta
Sun, 21 Nov 2010 12:58:00 +0000
Add Comment |
Related Links |
TrackBack

Related Content
Did your message disappear? Read the Forums FAQ.
Spam Control | * indicates required field
TrackBack only accepted from WebSite-X Suite web sites. Do not submit TrackBacks from other sites.
Send Ping | TrackBack URL | Spam Control
No TrackBacks yet. TrackBack can be used to link this thread to your weblog, or link your weblog to this thread. In addition, TrackBack can be used as a form of remote commenting. Rather than posting the comment directly on this thread, you can posts it on your own weblog. Then have your weblog sends a TrackBack ping to the TrackBack URL, so that your post would show up here.
Messages, files, and images copyright by respective owners.