Attach |
Edit |
Revisions

Related Content
Nexus Wireless Charger Review
The Nexus Wireless Charger is a companion accessory for the new Google LG Nexus 5 Android SmartPhone. It allows you to charge the Google LG Nexus 5 wirelessly, without plugging a USB cable into the Nexus 5. In fact, it works with any Qi-enabled SmartPhone.
Qi is a wireless charging standard that uses resonant inductive coupling to charge a Qi-enabled cellphone. All you have to do is to place your cellphone close-by or on top of the charging device. In this case, the charging device is the Nexus Wireless Charger.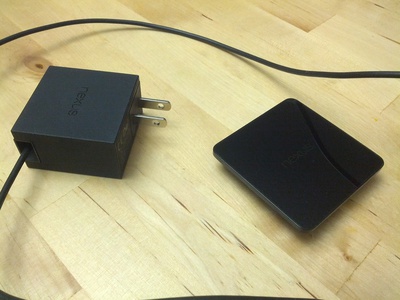 The photo above shows the Nexus Wireless Charger components. The is the wireless charging block, the AC adapter block, and the AC cable. As you can see, the theme is black.
The AC adapter is really a standard USB AC adapter with a standard USB interface (see photo below). The cable is really just a micro-USB cable. Both components are easy replaceable parts. In addition, you can simply the wireless charging block into a computer using this cable, rather than the AC adapter.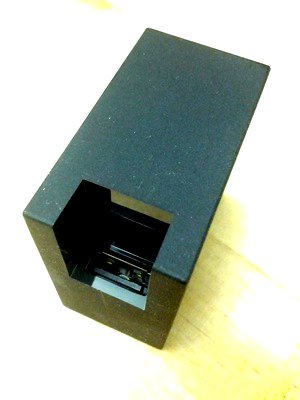 The wireless charging block has a micro-USB port (see photo below). It gets the power through this port.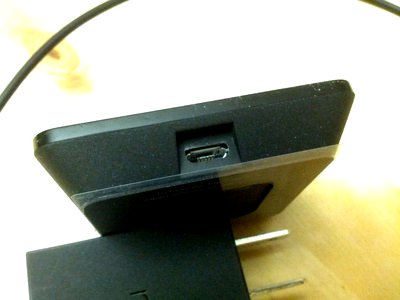 I placed Google LG Nexus 5 on top of it. The first thing I noticed is that the wireless charging block is magnetic. It sucks tightly to the bottom of the Nexus 5. That defeats the purpose of it being a wireless charger, because you'll have to grab the phone and the wireless charging block to take them apart.
To give it some credit, the Nexus Wireless Charger has an adhesive bottom (see photo below). It is intended for you to fix it in place on your desk or on your wall. Then when you place the phone on it, it will be secure. And with one hand, you can pull the phone off.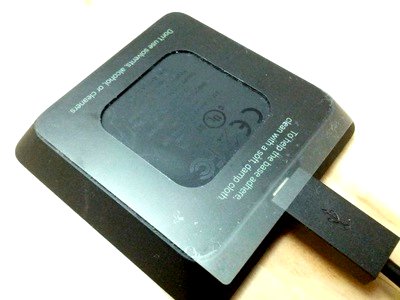 I really like the idea of fixing it to the wall. That would save up desk space and you can actually use your phone as a photo frame or a clock while it is being charged.
But I'm not so thrilled to sticking it on my desk. I would prefer a non-magnetic Qi charger in such a case. One possible solution is to put a thin insulator between the phone and the wireless charger, so that the magnetic field is not so strong. I have tried it with a thick letter and it works. However, I'm not sure if the insulator would decrease charge rate or not. If the Nexus Wireless Charger included this insulator, then it would be perfect.
I tried charging with the LG Google Nexus 5 on and off. In both cases, the Nexus Wireless Charger was able to charge the phone.
Related Links
Attach |
Edit |
Revisions

Related Content
Attachments