Revision: 20220130_115540 | All Revisions
---
Craftsman V20 Power Tools Battery Interface
The Craftsman V20 power tool uses 20-volt lithium ion (Li-Ion) battery packs. The battery packs contains five 3.6v lithium ion power cells that provides 18v and peaks at 20v when charged. Craftsman's cordless power tool web sites states: "*20V MAX battery, maximum initial battery voltage (measured without a workload) is 20 volts. Nominal voltage is 18."
The photo below shows the pin-out on the battery: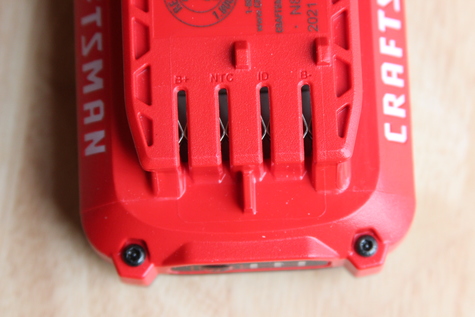 B+ stands for battery positive terminal.
NTC stands for Negative Temperature Coefficient. This connector most likely connects to a NTC thermistor temperature sensor for battery safety.
ID. It's unknown what Craftsman power tools use the ID connector for. If you have an idea, please share it with us.
B- stands for battery negative terminal.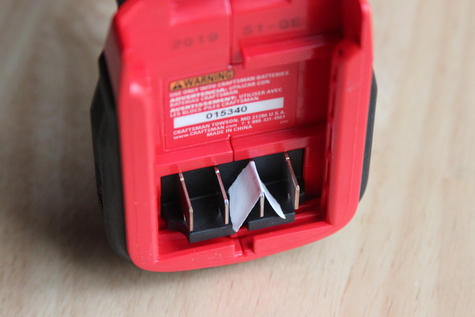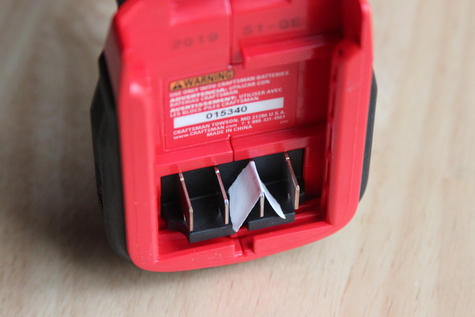 Articles | Wiki
Forums | Latest |

Library | Links | News
Search | Store | Help
119 Users Online


Fun for Photographers