Revision: 20180112_234644 | All Revisions
---
Uhuru Bluetooth Mouse
Recently, I wanted to trade cryptocurrencies on the go. And a tablet would be ideal for charting. I use TradingView for my charts. And after testing it on Android, I realized that I would need a Windows 10 tablet. So I settled on the NuVision TM800W610L 8" Windows 10 Tablet for $62 on Amazon (see "Related Links" below). I'll be reviewing this tablet in a separate article later. But I also needed a Bluetooth mouse when I can sit down somewhere. And that's when I found the Uhuru Bluetooth Mouse on Amazon (see "Related Links" as well).
Packaging
The package for this mouse looks quite OEM (see photo below). It's just a plain tanned cardboard box. It does have the specification listed on the bottom of the box. The box is a lot smaller than I expected. I guess I assumed that the mouse would be larger from the online photos. The box is a reusable cardboard box, so I can always use it to carry the mouse and battery around or save it for another purpose.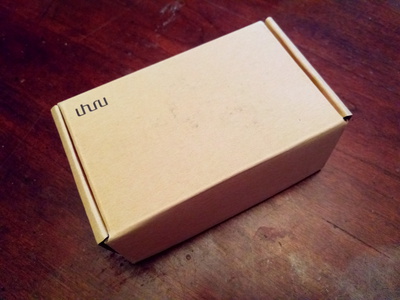 Specifications
The following are the specifications shown under the box.
DPI: 1000
Weight: 59g +/- 5g
Size: 9.96cm x 6.1cm x 3.7cm

Content
The box contains three items: the Bluetooth mouse, the user manual, and a technical support card. The instructions manual is just a one page sheet with very small words printed on it. It's English language is good.
It mentions that the mouse will automatically enter sleep mode after 8 minutes of inactivity. Just push any button or rotate the scroll wheel to wake it up.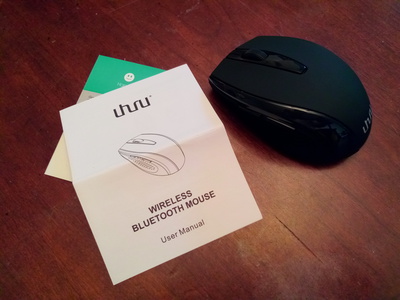 The mouse was quite easy to use, so I didn't need to follow the user manual at all. I only read the user manual for the purpose of this review.
Look and Feel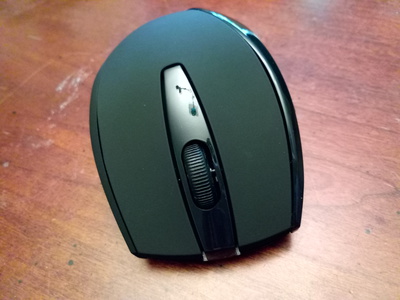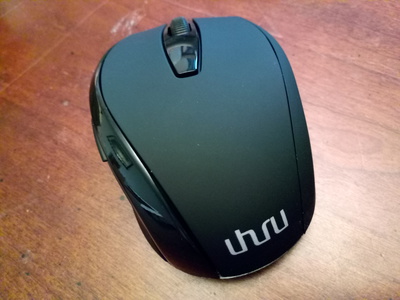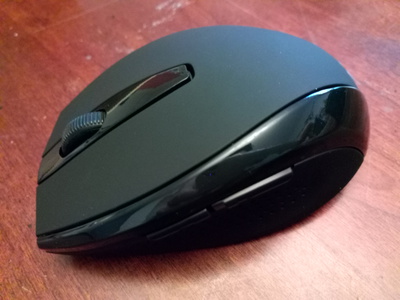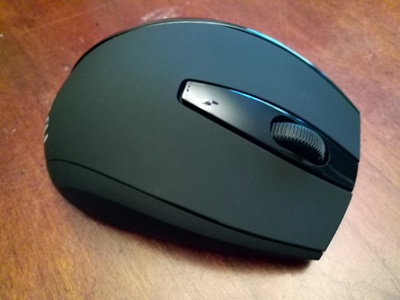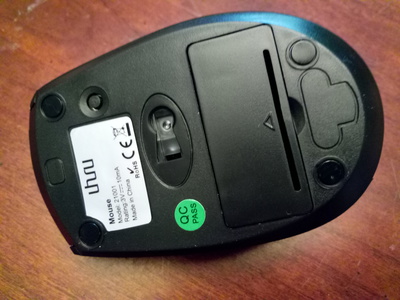 Battery Compartment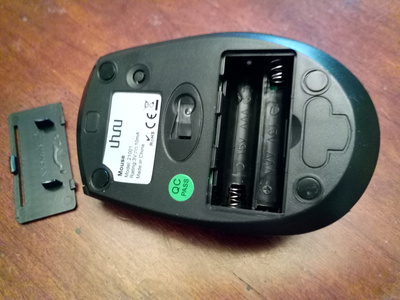 Performance
The Uhuru Bluetooth Mouse connects to my NuVision TM800W610L Windows 10 Tablet on first try with no problem whatsoever. And whenever the mouse wakes up from sleep, it immediately connects to the tablet.
The 1000 DPI resolution is pretty much normal for everyday use. And it's the resolution I use for most purposes. It works well with the fine lines on the charts on the high resolution display of the NuVision tablet.
The mouse button clicks and scroll wheels are very responsive. It slides on my mouse pad quite smoothly; comparable to my Razer Naga, which was a $80 mouse. But on my dining table, I can feel more resistance than the Razer Naga.
Overall, this is an excellent Bluetooth mouse with zero problem. That's amazing compared to some Bluetooth mice I've tried.
Related Links