Revision: 20150417_214314 | All Revisions
---
KERUI Home Security System Review: Wireless PIR Motion Detector
The KERUI wireless PIR motion detector detects motion using IR radiation that is given off by a warm body. It's fairly large, but has a decent, non-flamboyant look (see photo below).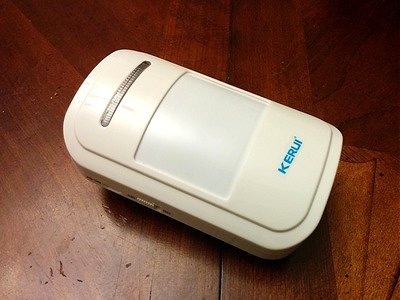 When the wireless PIR motion detector detects motion, it lights up the red LED on top and sends a signal to the alarm panel. The photo below shows the red LED.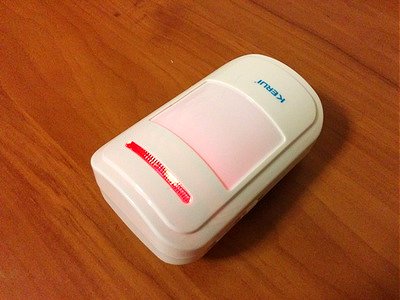 My KERUI Home Security System came with ten door/window sensors and five motion detectors. So when they arrived, the motion detectors were pre-programmed to zone 11 through 15. Using the KERUI alarm panel, I was able to configure zone 11 through 15 to be the "stay" alarm. That means when I "stay" at home with the alarm armed, the motion sensors will not triggered the alarm. But if someone attempt to open the doors or the windows, the system will trigger the siren.
Power Source
The KERUI Wireless PIR Motion Detector is powered by three AAA batteries. There is a battery compartment on the back of the motion detector (see photo below). It is really easy to tell if it is out of battery, because the red LED will not lit up.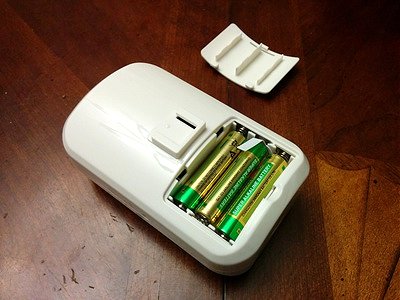 I just got the unit, so I don't know how long the battery lasts yet. It's on 24/7 now, so when it run out of battery, I will update this page.
In addition, there is a way for you to power it with an AC adapter on the left side of the unit (see photo below). The power port is a standard micro-USB port that used on today's SmartPhones.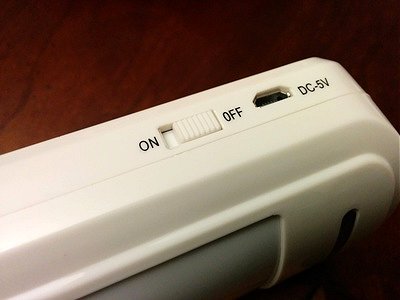 A power switch allows you to turn the unit on and off.
Mount
The KERUI wireless PIR Motion Detector comes with a ball joint swivel mount (see photo below). KERUI intends you to mount the motion detector to a specific height on the wall.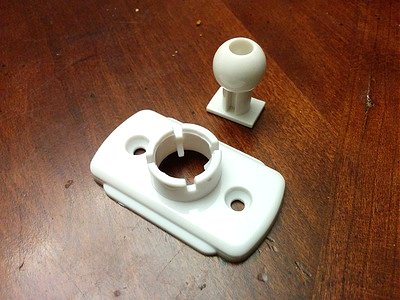 For home use, I found that to be somewhat intrusive. Instead, I have several locations around the house where the height is about right. I just place the motion detector at these locations. Luckily the motion detector stands well on its own.
In the dining room, I placed it on top of the fireplace. In the living room, I placed it on top of a tower fan, which has a nice concave top that is perfect for it. In my home office, I placed it on a shelf. In the garage, I also placed it on a shelf.
Related Links