Revision: 20150417_055826 | All Revisions
---
KERUI Home Security System Review: Wireless PIR Motion Detector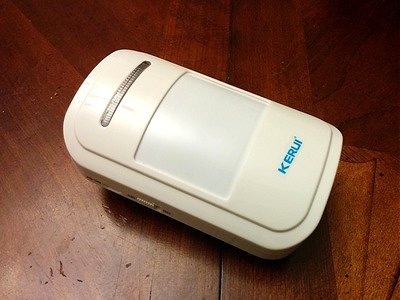 Power Source
The KERUI Wireless PIR Motion Detector is powered by three AAA batteries. There is a battery compartment on the back of the motion detector (see photo below).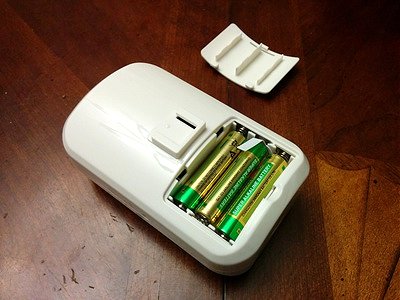 In addition, there is a way for you to power it with an AC adapter on the left side of the unit (see photo below). The power port is a standard micro-USB port that used on today's SmartPhones.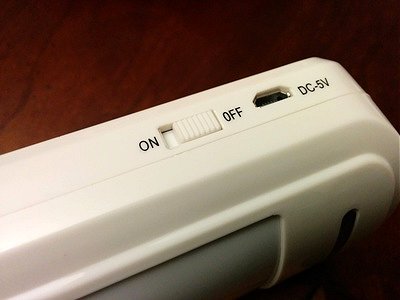 A power button allows you to turn the unit on and off.
Mount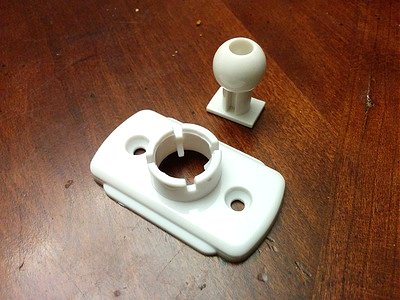 Related Links