Revision: 20090629_232916 | All Revisions
---
Connect Mac OS X Computer to the Internet Using the Samsung A900M Camera Phone
Phone Compatibility
Even though this article is written for the Samsung SPH-A900M, it (driver too) is compatible with several Samsung phones, including MM-A940, SPH-A900, SPH-A940, and SPH-M500.
The Samsung A900M phone, with a Sprint PCS account, is a real marvel at broadband connection. Even its built-in browser is quite capable for accessing various web sites, such as this one. So it would be even better to use it as broadband access on your notebook computer. Basically you can have broadband Internet on the go. Using the Samsung A900M with your notebook computer is relative easy once you get it set-up. I have been using this set-up quite some times, and the broadband speed is pretty close to using your broadband at home. This guide will help you tether the Samsung A900M to your Windows XP computer for broadband Internet.
USB Cable is Only for Charging
Comments & Discussion >>
Bluetooth is for Data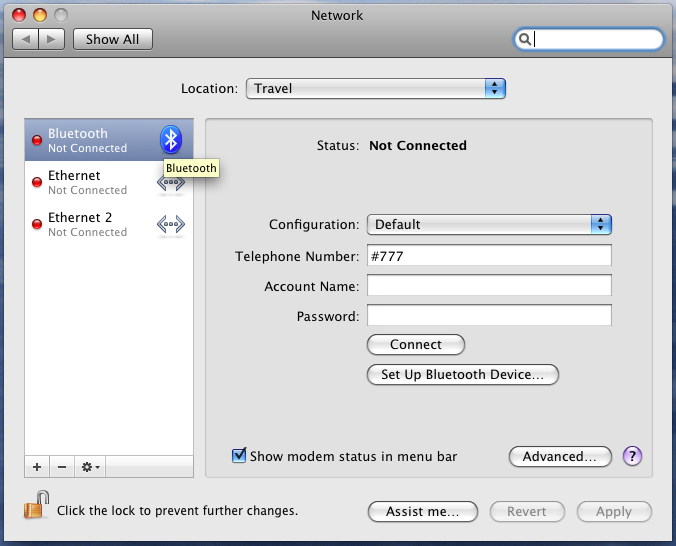 Click on "Advanced...". In the modem tab, set "Vendor" to "Sprint", set "Model" to "PCS Vision", set "Enable error correction and compression in modem", set "Dial Mode" to "Wait for dial tone before dialing", set "Dialing" to "Tone", and set "Sound" to "On". Click "OK" when you are done.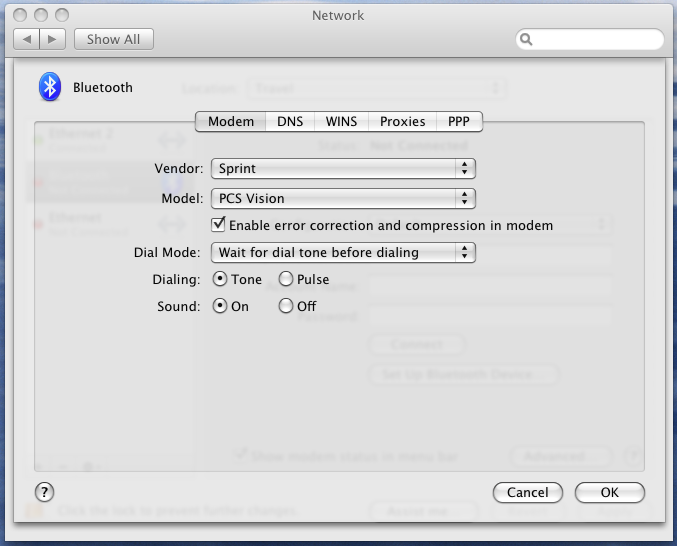 Related Links
Articles | Wiki
Forums | Latest |

Library | Links | News
Search | Store | Help
70 Users Online


Fun for Photographers