Add Comment |
Related Links |
TrackBack

Related Content
Battlefield 4: Optimize by Rebooting Your Computer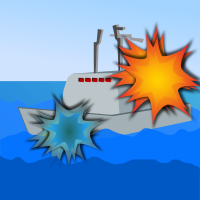 Yesterday, I kept getting disconnected due to unknown error. I was never able to stay in a BF4 game for more than a few minutes. All night, I was changing settings to see if it was due to performance. Finally, when I reduced resolution to the lowest quality, I was able to finish an entire game.
Today, it occurred to me that there is something not right. I had been using higher resolution for the past year and not had this problem. Then it occurred to me...
I had been using my computer all day, doing work--running Visual Paradigm, OpenOffice, PuTTY, WinSCP, you name it. The computer had been on for over 10 hours. When I finally had time to relax and play some BF4, the memory has probably been fragmented to bits.
Tonight, I reset the BF4 resolution to what I had ran before. And immediately after starting my computer, I jumped into a BF4 game. So far, no crashes or disconnects. If you get random disconnects or crashes, think back to when you started your computer. Maybe you've been using it for a while. It might be time for a reboot.
Fido
Thu, 18 Dec 2014 11:11:17 +0300
Add Comment |
Related Links |
TrackBack

Related Content
Did your message disappear? Read the Forums FAQ.
Spam Control | * indicates required field
TrackBack only accepted from WebSite-X Suite web sites. Do not submit TrackBacks from other sites.
Send Ping | TrackBack URL | Spam Control
No TrackBacks yet. TrackBack can be used to link this thread to your weblog, or link your weblog to this thread. In addition, TrackBack can be used as a form of remote commenting. Rather than posting the comment directly on this thread, you can posts it on your own weblog. Then have your weblog sends a TrackBack ping to the TrackBack URL, so that your post would show up here.
Messages, files, and images copyright by respective owners.