Add Comment |
Related Links |
TrackBack

Related Content
Turn Signal Blinks Rapidly on 1995 Honda Civic EX Coupe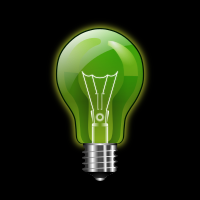 The right turn signal light had been blinking rapidly compared to the left turn signal light. I was a little concerned, but couldn't figure out why until I pulled up behind someone. Then I noticed that there is no blinker in the reflection.
After replacing the 3496 turn signal lightbulb, the right turn blinker no longer blinks rapidly. Looks like that's the Civic's way of telling you the light bulb is burnt out.
Chieh Cheng
Sun, 09 Feb 2014 17:38:13 +0300
Add Comment |
Related Links |
TrackBack

Related Content
Did your message disappear? Read the Forums FAQ.
Spam Control | * indicates required field
TrackBack only accepted from WebSite-X Suite web sites. Do not submit TrackBacks from other sites.
Send Ping | TrackBack URL | Spam Control
No TrackBacks yet. TrackBack can be used to link this thread to your weblog, or link your weblog to this thread. In addition, TrackBack can be used as a form of remote commenting. Rather than posting the comment directly on this thread, you can posts it on your own weblog. Then have your weblog sends a TrackBack ping to the TrackBack URL, so that your post would show up here.
Messages, files, and images copyright by respective owners.